Probably the best-known part of the capital market is the stock market. In addition to large institutional investors, expected returns and low entry barriers also encouragemany small and private investors to invest in the stock market. This is also why the stock market enjoys a great popularity among the general population.The seminar of the upcoming winter semester 2022/23 on the topic "selected topics related to the stock market" will shed light on various aspects of the stock market from a scientific perspective. In the course of this seminar you can get to know the databases available at the chair, work with financial market data yourself and conduct your own empirical investigations.
Details regarding the formal process, the seminar topics and the registration procedure can be found in the document below.
We are happy to welcome you in our seminar!
Contact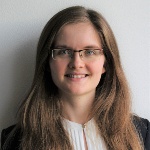 Franziska Weishaupt
M.Sc.
Research Assistant | Doctoral Candidate